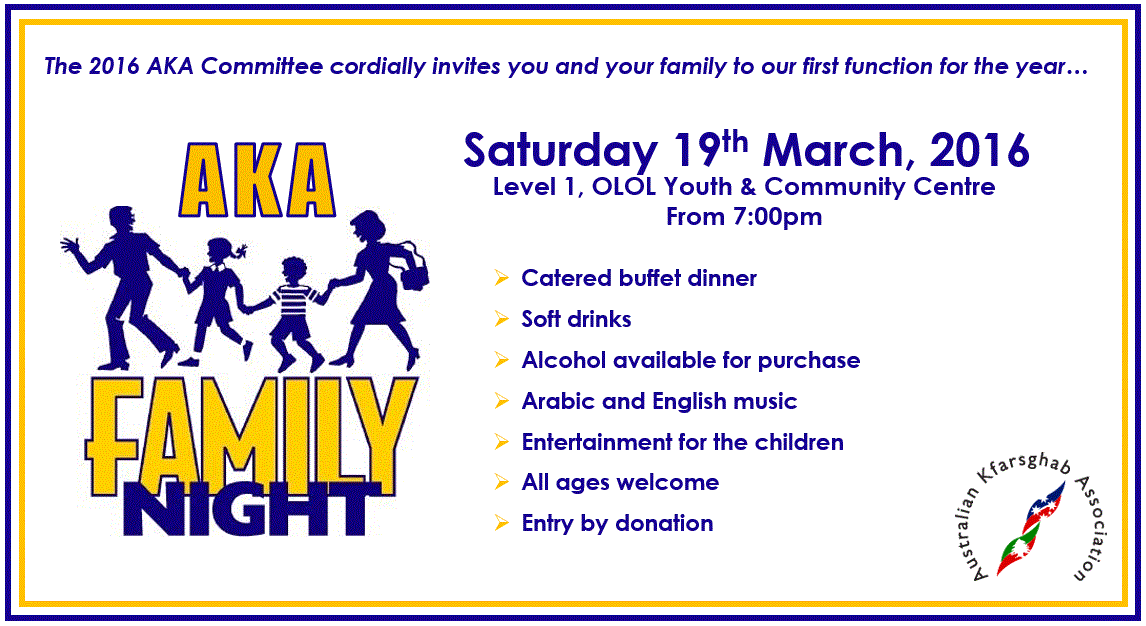 The 2016 AKA Committee cordially invites you and your family to our first function of the year.
Catered buffet dinner
Soft drinks
Alcohol available for purchase
Arabic and English music
Entertainment for the children
All ages welcome
Entry by donation
Share this post, choose your platform!
Note: Recording of private events by AKA is a community service which aims to avoid the instance of function clashing. The information presented here is based on advice from community members and the Association is not responsible for the accuracy of any private events recorded. To register a private event or for any event enquiries, please contact the AKA Secretary.