Together in one place.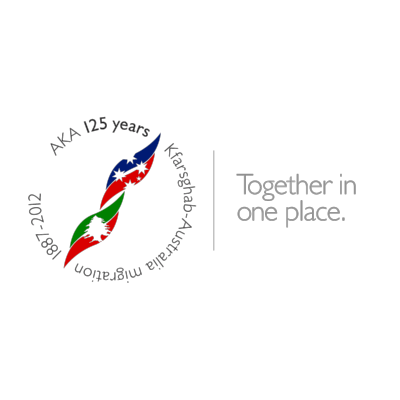 As we approach this significant milestone in all of our lives, it is a perfect moment to reflect on the events organised in 2007 for our 120th anniversary. At that time, we featured an exhibition of some 1000 items of either photos or memorabilia. Attendance exceeded all expectations and close to 2000 individual visits were noted.
Those who were there refer to it as the moment the community came together as one. If you were not there, you will know that you missed a unique event of significance for our community and it remains a vivid memory for those who had the privilege of experiencing it first-hand. The occasion attracted the attention of many in the wider community. Press coverage came from the Sydney Morning Herald and various Catholic publications around the nation. Many dignitaries helped us celebrate the achievement. To gain a quick appreciation of the exposure we gained, you may wish to Google ("A Pioneer Story Kfarsghab"). You will hear Deborah Cameron (SMH leading reporter) speaking to images of our heritage.
This year we are planning to exceed this success and 2007 may be considered a dress rehearsal for 2012.
Do you and your family a favour by making a commitment to attend one or several of our special events.
You will experience what made visitors at the time give rave reviews. We are sure this opportunity will especially appeal to our country and interstate cousins who can plan a visit to coincide with the festivities.
There is much to chronicle in the proud passage of history spanning more than half of Australia's total history of settlement. Our time in this country since the first pioneering group of seven made the long sea journey, has been studded with significant contributions. These are particularly notable in the fields of Government, Management, Agriculture, Retail, Academia, Medicine, Law, Sport, Business, The Arts, Religion, Charitable Works, Food, Mining and many more. We have proven ourselves the great assimilators.
Integration continues to accelerate in our adopted country. This makes it even more important than ever that we afford our youth an opportunity to connect with their heritage and if that does not include support for significant milestones such as this, then when? So please give the young people in your families every encouragement to join in the fun.
We are very excited about the events organised in our celebration season. Each of them reflects some aspects of the long tradition of Kfarsghabi life in Australia and supports our theme of "Together in one place.".